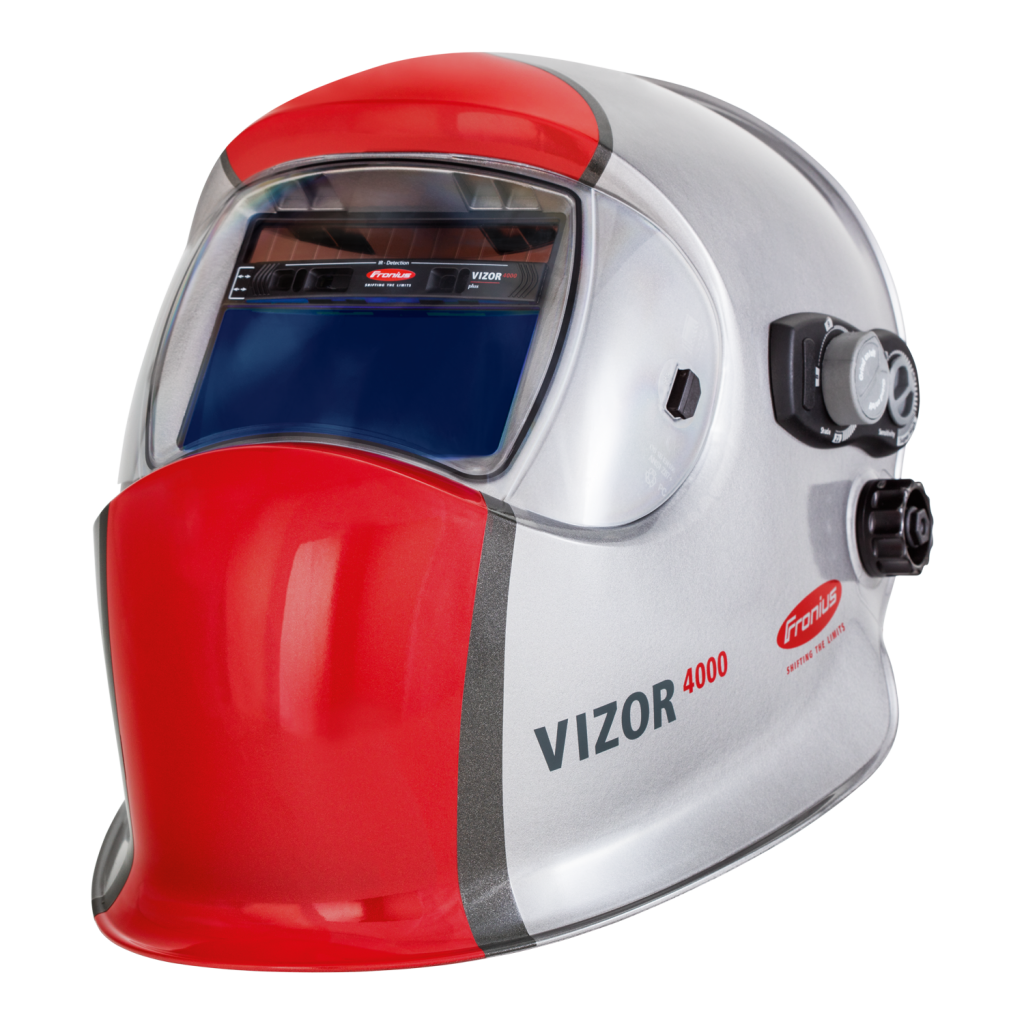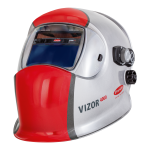 Fronius Vizor 4000 Plus Welding Helmet
$527.00
Categories: ALL PRODUCTS, Fronius Welding, Protective Gear
Description
As well as grinding mode, a large field of vision, real-colour display, sensor slide and its low weight, the Vizor 4000 Plus also impresses with numerous other advantages: these include the unrivalled light auto-darkening filter cartridge, that in light mode with protection level 2.5 offers a view that is up to 400% better than with an ordinary automatic welding helmet. This means the helmet is also ideally suited to grinding work.
Technical Data
Shade level Range:   2.5/8 – 12
Switchover time/ Darken: 0.1 ms
Switching time dark / light: 0.5 – 1.0 seconds
Cartridge Size: 90 x 110 x 7 mm
The welding helmets of the Vizor series provide perfect protection for the professional welder and make all welding tasks even safer, more efficient, more precise and more comfortable, irrespective of the welding position. The ergonomic design and well-thought-out functionality combined with high-quality materials guarantee pleasant and stress-free working. Thanks to an even better and more energy-efficient auto-darkening filter cartridge, it has been possible to reduce battery consumption significantly.